Looking to open a Wine Bar Business?
Get the Online Course Today
The course is designed to help entrepreneurs create a profitable and enjoyable wine bar business. With the Rebel Wine Bar Business Course, you can learn how to develop a successful wine bar business model and make it a reality. Get started today and create the wine bar business of your dreams.
Wine Bar Business Online Course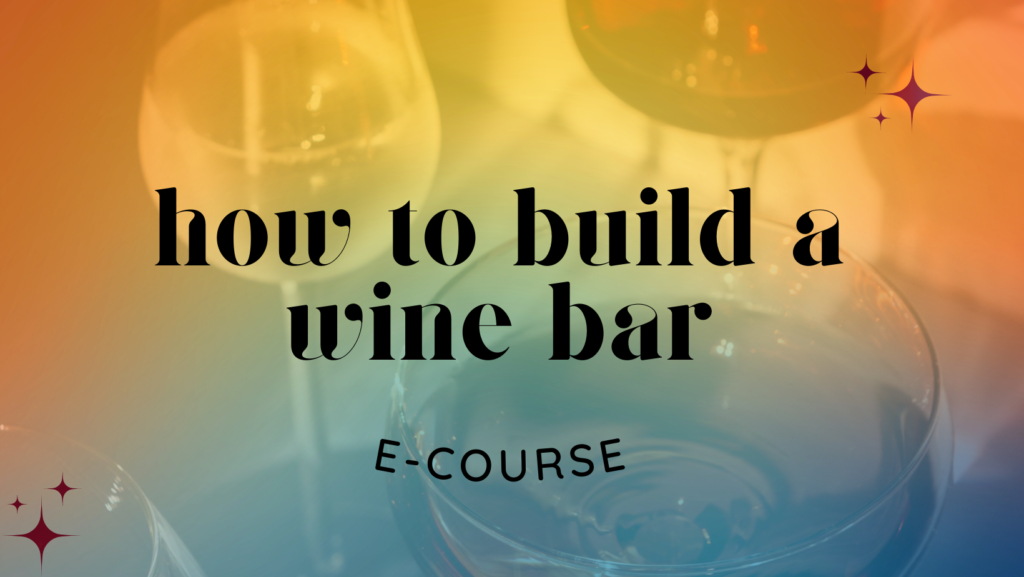 This Wine Bar Business Course is the perfect way to learn how to build a wine bar business. This comprehensive online course provides a comprehensive business model for setting up and running a successful wine bar. It covers topics such as financial planning, marketing, operations, general issues, and more. The course also includes an interactive forum for students to ask questions and share their experiences. 
The course also covers topics such as marketing, branding, and accounting, as well as tips and tricks from experienced professionals. With step-by-step video tutorials, downloadable resources, and a dedicated support team, Rebel Wine Bar's Wine Bar Business E-Course provides an invaluable resource for anyone looking to start a wine bar business. Whether you're just starting out or already have some experience, this course will give you the tools you need to build a successful wine bar business.
One of the most thorough courses on an untapped industry within the wine world.
Daniel, Alcohol Licensing Consultant
Wine Business Course Blog
Ask us about our upcoming wine business courses or anything else!